Graduated from the Munich Fine Arts Academy, Yoshiyuki Miura has not returned to his native Japan since completing his studies. Poet and philosopher, he devotes himself to the realisation of monumental kinetic sculptures.
Discreet and economical, the Artist deliberately restricts his work to a series of five; his creations in galleries are scarce, even confidential. In continuity of the Kinetic Art tradition, 'Yoshi' is the proud legacy of Jesus Raphael Sotto. Made entirely by hand his steel pins, punctuated by colour, reveal the invisible; ephemeral spheres and other phantom forms. Playing hide and seek with your eyes they furtively reveal their presence at the pinnacle of movement. Immaterial and ethereal, his sculptures defy comprehension.
Yoshi challenges the public in their certainty, with a precise and minimal trompe l'oeil, as well as alluding to a perceived fourth dimension. Sustainable, interactive, day or night, his Art is recognised as a forerunner of tomorrow.
Yoshiyuki Miura (sold)
Steel with acrylic, and LED; 23 x 23 x 134 cm (YM206)
Yosiyuki Miura
Steel with acrylic, and LED; 23 x 23 x 134 cm (YM205)
Yoshiyuki Miura (sold)
Steel with acrylic, and LED; 23 x 23 x 134 cm (YM202)
Yoshiyuki Miura (sold)
Steel with acrylic, and LED; 23 x 23 x 134 cm (YM204)
Yoshiyuki Miura
Steel with acrylic, and LED; 23 x 23 x 134 cm (YM201)
Yoshiyuki Miura
Steel with acrylic, and LED; 23 x 23 x 134 cm (YM203)
Yoshiyuki Miura
Steel with acrylic, and LED; 16 x 16 x 182 cm (YM207)
Yoshiyuki Miura (sold)
Steel with acrylic, and LED; 23 x 23 x 134 cm (YM208)
Yoshiyuki Miura
Yoshiyuki Miura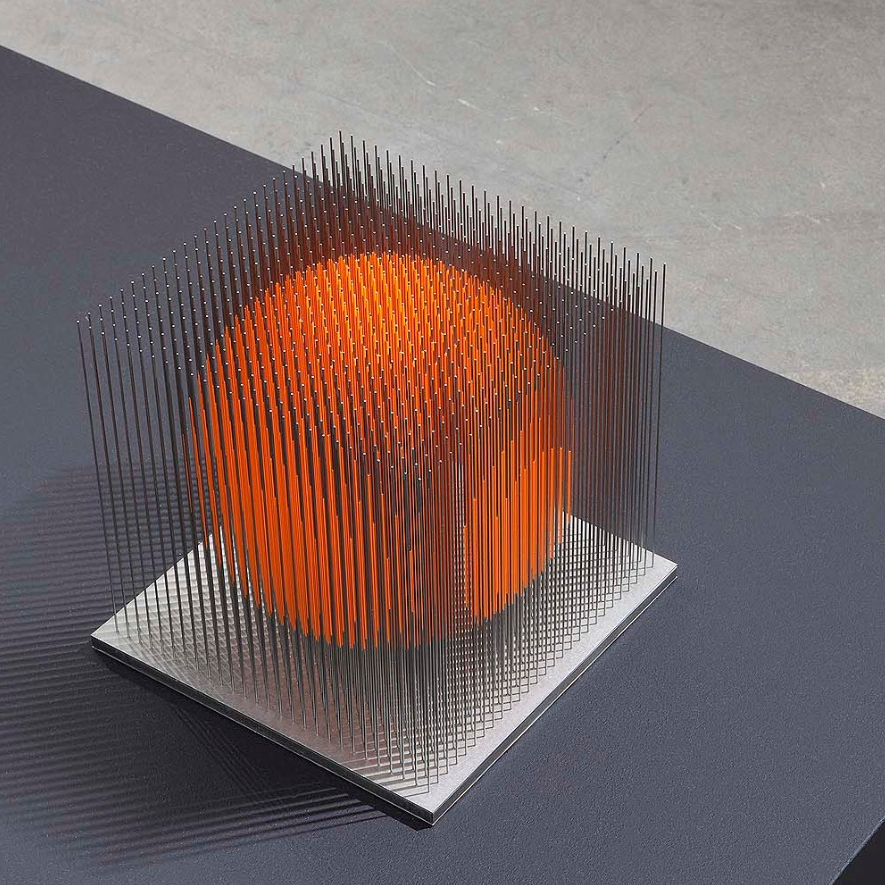 Yoshiyuki Miura (sold)
Steel with acrylic, and LED; 23 x 23 x 134 cm (sold)
Yoshiyuki Miura (sold)
Steel with acrylic, and LED; 62 x 62 x 87 cm (YM104)